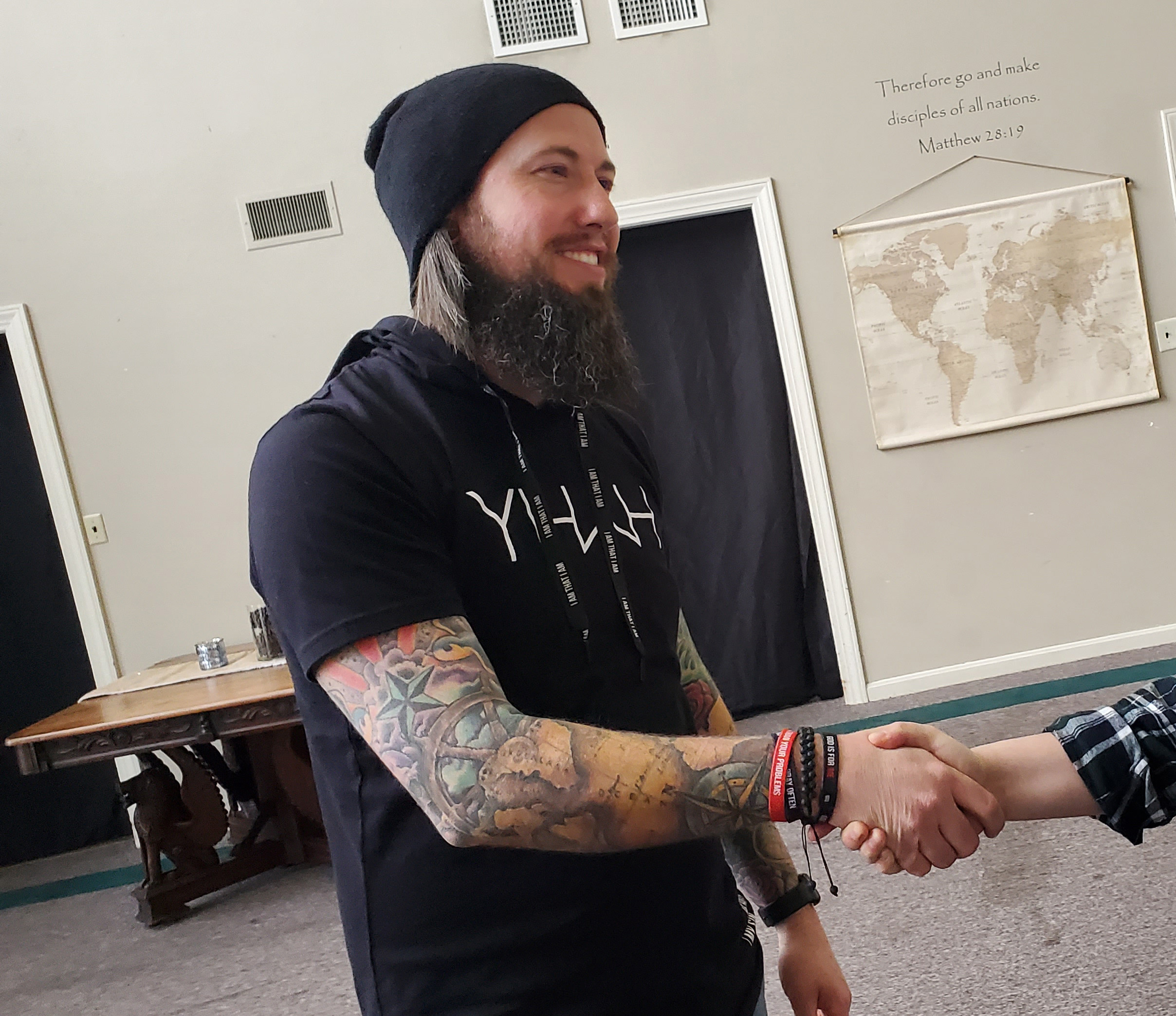 Meet Andy Driscoll
Andy Driscoll grew up in Louisville, KY and received his undergrad degree in Biblical studies at the Southern Baptist Theological Seminary and has his MBA through Indiana Wesleyan University. He is the Head Pastor of LifePointe Church in Louisville, and could not be happier.
Andy and his wife, Jen, stepped into LifePointe 11 years ago, after working at another church plant. They quickly felt at home with LifePointe's "come as you are" atmosphere and welcoming environment. Within a month Andy was hired as the youth pastor and throughout the years he's played a number of roles within the church. He's excited and honored to be the Lead Pastor position at LPC. LifePointe Church in Louisville has been home for him and his family and he knows that there are great things in store.
When Andy isn't prepping for Sunday's message, he's probably spending time with his amazing wife, Jen, or his beautiful kids, Amelia and Sawyer.   Andy is an avid University of Louisville fan, loves the Cincinnati Bengals and is is a proud member of the Redsox Nation.  He loves trying to squeeze in a few rounds of golf whenever he can find the time and if he isn't preaching one Sunday you just may see him playing the drums with the LPC band.
Andy is incredibly excited about the journey that LifePointe is embarking upon and can't wait to see where we're headed next.  If you have questions for Andy or would like to know more about LifePointe e-mail him at [email protected]